While sitting in Chipolte the other day (yummm, love that place!), a little girl walked by wearing the cutest shirt. My thought? Du Du Du Dah – I can make that shirt!
With a men's collared shirt from the thrift store and some thread, I give you the gathered collar shirt. It took absolutely no time to whip up, and I am thrilled with the results.
The best part? I finished it just in time for our oddly warm 67 degree day!
For your free tutorial, click HERE.
Happy Sewing everyone!
This shirt has been featured at: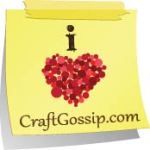 Jess Abbott the Sewing Rabbit is the founder and creative director behind the me sew crazy blog, as well as SewSet.com, 5 & 10 Designs, GNO Events, and co-editor of STYLO. She resides in Virginia Beach with her husband and 3 children.