With Spring almost here, the weather has been giving us quite the run around. Days of 60's, then days of 40's, only to flip flop all over again. And if there is one thing I have learned when it gets like this…it is layers, layers, layers! And let me just say, I am a huge vest person, I love them! The quilted vest was where Sienna's Spring Collection all began. I started making a couple of vests for my girls, and simply new that my soon-to-be 1 year old niece needed one too!
This vest is machine quilted and fully reversible, which gave me free reign to have fun with some of my favorite bright colorful fabrics I had sitting around…
Recognize some of them? Parisville, Riley Blake's Rainy Days & Mondays, Ty Pennington's new line, and some Zoo Menagerie by Free Spirit…all fabrics I have had sitting here just waiting for the perfect project to come along :).
Popping them on my daughters gives me such joy, watching them run around in these bright colorful vests! They fit like a dream, and are so well constructed that I know they will last the hand-me-down test.
Here we are enjoying one of the more gorgeous days we have had recently, visiting our 90 year old neighbor and the doggies she just lives for. Get my girls around dogs and let the squealing commence! Lol
For your free tutorial to make your own quilted vest, click HERE.
Want to see where the rest of Sienna's Spring Birthday collection leads?

1. Miniaturized Sweater, 2. Peasant Top, 3. Butterfly embellished T, 4. Sailor Pants, 5. Old Navy Jeans, 6. Tights, 7. Swinter Dress, 8. Quilted Vest, 9. Petal Tiered Skirt
Because clearly, a little girl needs a pair of pants to go with her vest…and then maybe a dress, ohhhh what about a skirt?!! You see how this goes…Almost all homemade (jeans are left to the professionals – lol), all for Sienna, and all of it will be shared with you!
Enjoy Spring…
…and Happy Sewing!
This vest has been featured at: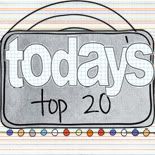 Like this article:

127