It is my goal to have fun this Summer with my family, and try to capture it all on camera in the process.

This past week we stayed home most of the time because my girl's had their swim lessons…
Every day for an hour a day or more, we were at the pool…


And it was raining most days this week, which made it extra fun! HA!
And did I mention they happened to be right in the middle of Ben's naptime? Ummm…yeah. The girls loved them though!
Chloe has also developed an interest in taking photos with my camera…
Have you ever noticed people only take photos of you when you aren't wearing any makeup? Lol
We went out to Chick-fil-a one night, and were surprised when a face painter was on staff…
That was a lot of fun for the girls! Of course, they had to get the same thing.
The firefly's are back in Season around here…
And I have been seeing a whole lot of this from Madeline lately…
She is getting to know and love the corner. No fun.
My parents came to visit from New York…
And brought the girls back with them a few days ahead of us!
That means Greg and I had just Ben over the weekend. Can I say this, I am so bored with just one kid! I can't believe it – I thought it would be so easy, but turns out I have no idea what to do with him all alone. We play blocks and cars every day, all day. Sorry Ben.
BUT – he took his first steps last week which was really cool!!! He did it the same day my parents got into town, I think he just wanted to show off. HA!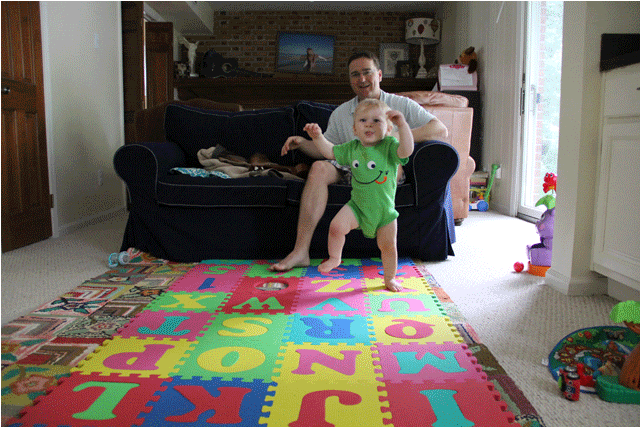 We have been practicing every day since…we are so proud.
Thanks so much for stopping by, and until next time…
Happy Sewing!